How to mitigate risks in your Statement of Work spend
An improved SOW culture can have a profound positive impact on the operational efficiency and cost control of an organisation. In this live session, in partnership with Comensura, we'll be looking at the most common SOW risks and ways to mitigate them.
Sign up to watch
Most organisations follow strict processes for on- and off-boarding employees (whether contingent or permanent), running comprehensive background checks and taking care to avoid misclassification. But when it comes to engaging their Statement of Work (SOW) services providers, few firms have the same checks and balances in place.
When SOW engagements are managed without centralisation, visibility and control, all kinds of risks are introduced – from unsatisfactory terms and increased misclassification, to unsafe systems access and spiralling costs. With SOW use on the rise post-pandemic, now is the time for procurement teams to finally bring rigour and compliance to their SOW spend.
Join this webinar, produced in partnership with Comensura, to learn how to mitigate common SOW risks and achieve full compliance for your organisation.
Sign up to this webinar to learn more about:
Why mitigating the risks around SOW services procurement must begin with HR and procurement aligning around controls, policies and, crucially, ownership

How a combination of vendor management technology and specialist external knowledge can drastically transform your SOW services procurement risk mitigation, cost control and quality improvements

The positive impact of an improved SOW culture on operational efficiency, cost control, purchasing decision-making and more...
Speakers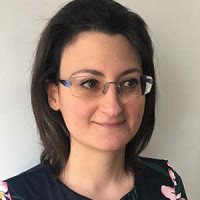 Jennifer Jackson
Contributing editor (host)
share
An error occurred trying to play the stream. Please reload the page and try again.
Close

Maria Rancel Lopez
Head of Procurement - People and Operations
Nationwide Building Society
An authentic and transformational leader with a demonstrable track record of success providing strategic direction and delivering sustainable financial and operational benefits across Global IT, Telecoms and Financial Services organisations. A people champion that creates a diverse and inclusive environment where the teams are empowered and developed to be their best selves. A trusted individual able to foster strong stakeholder relationships and create an environment for experimentation, test and learn. Someone that is prepared to challenge the norm whilst delivering at pace within the guardrails of the organisation.
Leadership experience in multiple indirect and IT categories, driving efficiencies, innovation, sustainability and resilience through sourcing, supplier management, risk management, revenue generation and cost optimisation activities.
Passionate about the value that procurement can bring to organisations and the future of the discipline.

María García Colorado
Senior Category Manager
Aquanima, Santander Group
María García Colorado is responsible for global operations in Aquanima, Grupo Santander's purchasing department.
With a degree in Economics from the University of Salamanca and an MBA from the Escuela Europea de Negocios, she works on main agreements with suppliers managed in Aquanima since 2012.
With +10 years of purchasing experience, she has developed her entire professional career at Aquanima, from analyst to global operations director. María has been part of several departments of Aquanima, participating not only in operations but also in other transversal lines such as customer management and internal process optimization. As category manager, within the local team in Spain, she has been part of the main negotiations with suppliers in the categories of facilities, energy, travel and marketing. Later, she led the process optimization team, having the opportunity to be part of the process of adapting the purchasing process with a customer centricity view. She has also worked at Aquanima Portugal and Aquanima Argentina, returning to Spain to be responsible for corporate operations in 2020.
Since May 2021, María has been responsible for global operations at Aquanima, assuming the challenge of transforming relationship with the main global suppliers in a new work and collaboration model, evolving purchases to a 360º vision, considering factors as responsible banking, whole vendor performance and compliance.

Charles Austin
Client Solutions Director
Comensura
Charles joined Comensura in 2009 and has been responsible for growing the firm's customer portfolio through the development and implementation of innovative product and service delivery solutions. Key achievements include developing a range of services for the engagement and management of direct contractor and interim resource, and unique enhancements to governance and compliance for all resourcing activities.
Before joining Comensura, Charles enjoyed a successful career in RPO and Managed Services, building and managing the customer service and business development operations for two quoted international recruitment and managed service groups. In these roles, he was also responsible for securing and growing a variety of outsourced recruitment solutions from organisations in both the private and public sector markets.
Nowadays, Charles is closely involved in the design and development of Comensura's statement of work offering, working with customers to implement large-scale SOW programmes across all service categories.

Darryl Miller
Project Manager
Comensura
Darryl has been working with Comensura for the last 13 years as part of the Implementation and Supplier management team. He has been responsible for the delivery of customers onto Comensura c.net5 platform, working with them to implement long terms solutions for the management and visibility of temporary, permanent and statement of works demands for their organisations.
He is an active Prince II and CIPS qualified project manager, using his skills and experience to identify and deliver services to Comensura customers that enable recruitment solutions which empower them to monitor and manage spend both short term and plan for long term change within their business to deliver best value
Darryl has worked with a variety of customers in both the public and private sector which enables him to tailor the Comensura portfolio of products and services to fit each of our customers individual markets and requirements.