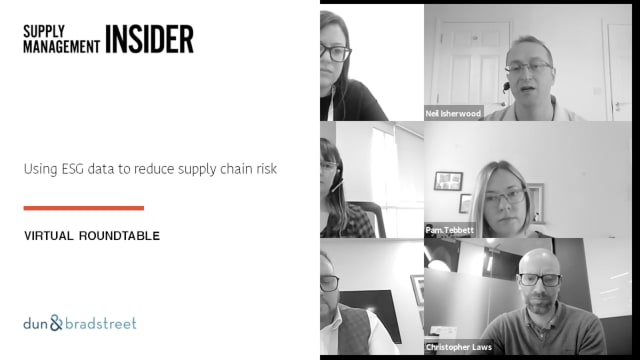 Roundtable discussion: Using ESG data to reduce supply chain risk
As ESG (environmental, social, governance) becomes more firmly embedded in organisations, scrutiny is expanding into procurement and the supply chain.
"It's quite a significant task, and more people will be relying on data to make informed decisions and also to reduce risk," said Ceri Jones, who moderated a virtual roundtable co-hosted by Dun & Bradstreet (D&B) to discuss where organisations are on their ESG journey and what help they needed to navigate that journey.
ESG was identified as something that was important and companies want to "do the right thing", however, knowing how to measure it, remains unclear.
To access please sign in.